(732) 291-0010 |

59 East Lincoln Avenue, Atlantic Highlands NJ 07716 |

jmcginley@posten-mcginleyfuneralhome.com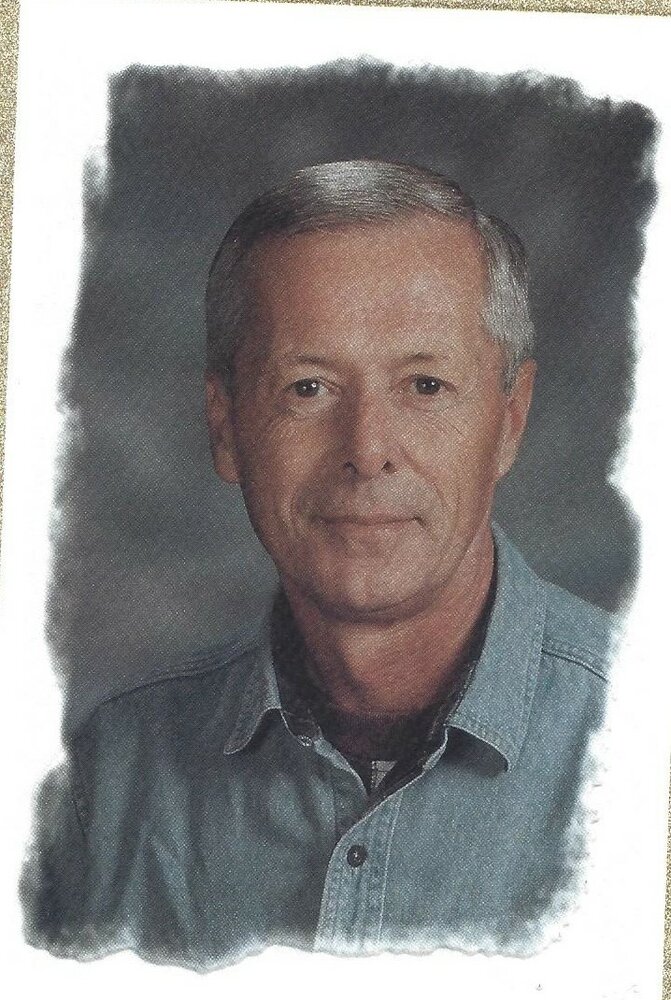 Obituary of Walter R. Curry
Please share a memory of Walter to include in a keepsake book for family and friends.
Walter R. Curry, 80, of Atlantic Highlands, passed away surrounded by his family on Friday June 30, 2023, after a hard-fought battle with Cancer.
Walter was a loving husband, brother, father, grandfather, uncle, and friend. Born in Long Branch, NJ to the late Everett C. Curry and Eunice Rogers Curry, Walter was a lifelong resident of Atlantic Highlands. He graduated from Atlantic Highlands High School and Trenton State College with a degrees in education.
He was an educator for 37 years spending the majority of his career working for the Middletown Township School District as an industrial arts teacher. He taught at both Thompson Middle School as a shop and mechanical drawing teacher and at Middletown High School North as an auto shop teacher until his retirement in 2002. He was also a faculty representative to the NJEA during his tenure.
Upon retiring from teaching, Walter spent many years as the Superintendent of the Bayview Cemetery in Leonardo where he also served on the Board of Directors.
Walter and his sisters were raised to give back to their community. Walter served his community in a multitude of ways. He was an elected member of the town Council, was an appointed member of the Harbor Commission, served as a special police officer, served on the Juvenile Conference Committee and was also a church trustee of the former First Presbyterian Church of Atlantic Highlands.
Walter dedicated a significant amount of his time as a proud member of the Atlantic Highlands Fire Department for 60+ years serving as Chief in 1981, 1994 and 1995. He was a dedicated member of the Atlantic Highlands First Aid for 60 years where he held every officer position over the years, including President and most recently Treasurer.
Walter also performed a very special duty for many years, he played Santa during the Christmas season for many years culminating with the Atlantic Highlands First Aid annual Santa runs. This role was inherited from his father who also took great joy in listening to children's wishes and passing them along to the big man himself.
Walter's greatest joy was his family. He had been married to his wife Susan for 56 years and was extremely proud of his children and grandchildren. He and his sisters were thick as thieves, and he enjoyed spending time with and joking around with his nephews and nieces. Family reunions on both sides of the family could be epic and the competition was always fierce.
Walter and Susan enjoyed traveling, with his favorite place being Maui, Hawaii where they would go just about every other year. They traveled the country, took a cruise in Alaska, and went across the pond to Ireland and Scotland. As a young family, summers were spent camping with many friendly families from Atlantic Highlands, where great times were had and the adventures are still laughed about today.
Walter loved working with his hands whether it be welding, woodworking or fixing machinery. He will always be known as the king of duct tape.
Walter is predeceased by his parents Everett C. Curry and Eunice Rogers Curry, and brothers-in-law James Palumbo, William Holland and William Emberton.
Walter is survived by his wife of 56 years Susan, nee Holland, his children and their spouses, Kimberly and Scott Melski of Navesink, W. Michael and Susanne Curry of Atlantic Highlands, Stephanie and Parker Comentino of Harleysville, PA, his grandchildren Emma, Alyssa, Jake and Leah Curry, Scott Melski and Gabi, Coleen and Myles Comentino, his sisters Judith Curry Phipps and Deborah Curry Palumbo, his sisters and brother-in-law Joan and Arthur Zweil, Barbara Holland Emberton and Amy Holland and his nephews and nieces Peter and Jonathon Phipps, Jennifer Schnoor, Kristen Handy, Jamie Palumbo, Alison and Arthur Zweil, Mary Allen, and Cate and Andrew Holland.
In lieu of flowers, donations can be made to the Atlantic Highlands Fire Department or the Atlantic Highlands First Aid Squad.
Funeral from Posten McGinley Funeral Home 59 E Lincoln Avenue, Atlantic Highlands NJ 07716 on Friday 10am. Burial to follow at Bayview Cemetery.
Friends and family will be recieved on Thursday from 2-5 and 7-9pm.
To send flowers to the family or plant a tree in memory of Walter Curry, please visit Tribute Store
Share Your Memory of
Walter