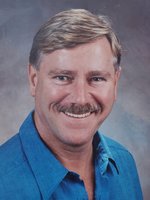 Richard Dwight Clark
Richard Dwight Clark
Born June 17, 1945 – Died March 14, 2021
Richard D. Clark died on March 14, 2021 after a long struggle with Parkinson's disease.
Born June 17, 1945, in Morristown, New Jersey, he grew up in Mt. Fern and Randolph. Attended and graduated from Dover High School in 1963, he also attended the University of Maryland.
In 1966 he entered the Marine Corp. He was very proud to be a Marine and served as a Corporal in Vietnam and was honorably discharged in 1968.
Returning home he entered the Insurance Business, first as a manager for John Handcock and then Allstate. He owned his own Allstate Insurance Agency for over 30 years, many of those as the top salesman for the East Coast.
He is predeceased by his parents, Fredrick Clark and Dorothy (nee Laurie) Clark. Two brothers, Melvin and Ronald. He is survived by the love of his life and longtime companion Jane McNeill. Also a son Matthew and a daughter Lauren Hundley.
Rick will always be remembered for his wit, kindness and generosity. He was a man of few words but always got to the point.